Phoned Nil Trio boxset is best enjoyed by all
Damn Gina it's been a long time since i updated this shit... now is a good time though cuz the
PHONED NIL TRIO 7''/CD/Cassette box
set is all done and ready to go to your house and have sex with your stereo while you watch it spin and listen to it scream!!!
Come to the release show this Memorial Day at Miss Litchens Mansion---820 E Clarke st. 7pm---for the first installment of the Phoned Nil Gospel Quartet Trio Bible Study Hour also playing---Forced Into Femininity
Looky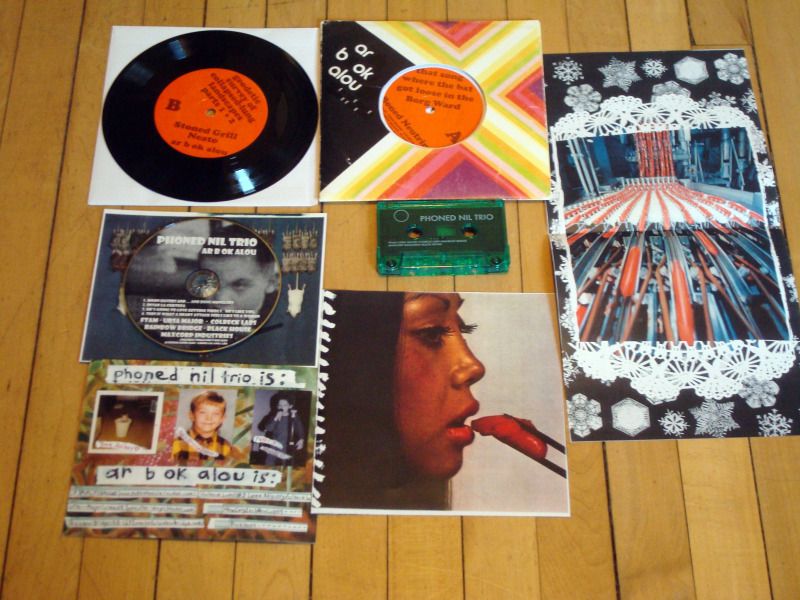 $18$18$18$18
$18
$18$18$18$18$18$18$18
$18
$
Heary
Just go to the PNT bandcamp page-----http://phonedniltrio.bandcamp.com/
Available at:
RIGHT F'IN HERE
or, contact one of these other awesome dudes that helped put it out and buy some of their other stugg too, like the 'Milwaukee Noise 2005-2010' 12-cassette box-set from FTAM!
Rainbow Bridge- http://hellorainbowbridge.blogspot.com
Thats all for now, coming up next= ...some more good stuff, like...summer tour stuff n junk!
goodbyeiloveyou